DOs and DON'Ts during COVID-19
Today we are discussing some basic "Dos" and "Don'ts" to help you with some legal issues that may arise during and as a result of the COVID-19 pandemic. Check out the links for more information and resources.
DOs:
DO plan for your future with a will, living, will, statutory durable power of attorney, and medical power of attorney.

Every adult should have these four documents to ensure that (1) your assets pass according to your wishes; (2) you choose the end-of-life medical treatment that you want; and (3) you decide who will make medical and financial decisions for you in the event you are unable to make them for yourself.
Many attorneys, including the attorneys at The Draper Law Firm, are working hard to continue to provide these services to clients throughout the state. Due to the coronavirus, many attorneys are not providing in-person execution of these packages, but there are options to have these executed.  We are actively monitoring possible changes in the law that would allow for virtual signings.

DO continue paying your child support obligation.
DO follow your court ordered possession and access schedule.
DO co-parent to do what is in the best interest of your child.

Nothing about the current circumstances is normal. We encourage you to communicate and work with your co-parent to find creative and agreeable solutions to problems that may arise during this time.

DO reach out to resources that can help if you are struggling.
DON'Ts
DON'T ignore shelter-in-place orders.

Most counties in the state have issued shelter-in-place or other orders restricting movement. Only essential businesses remain open.  If you are required to go out, you should follow the CDC recommendations to protect yourself.
Remember, exchange of children according to a possession and access schedule is considered essential, but please be smart about this and do what is needed to keep your children and community safe.

DON'T participate in unnecessary travel.

Much like ignoring the shelter-in-place orders, traveling unnecessarily exposes you, your children, and others that you interact with to the virus.

DON'T assume the courts are closed.

If you have legal concerns, remember that attorneys are still operating to meet the needs of their clients. Courts are holding virtual hearings for most matters and the legal community is working together to find creative solutions to issues that may arise.

DON'T assume you are entitled to 100% percent of a stimulus check.

The government recently passed legislation that will entitle many adults to stimulus checks for themselves and their dependents.  If you are married, this money is community property and is subject to division in a divorce.  If you have questions or concerns about what effect your recent or pending divorce will have on a stimulus check, you should reach out to your attorney.
While back-owed taxes and defaulted student loan payments will not prevent payment, a stimulus check can be seized for past-due child support.

DON'T be afraid to reach out to your attorney.

Your attorney is there to answer case specific questions that may arise as a result of COVID-19.  Please keep in mind that this is uncharted territory for all of us, and sometimes the only correct answer is that we don't know.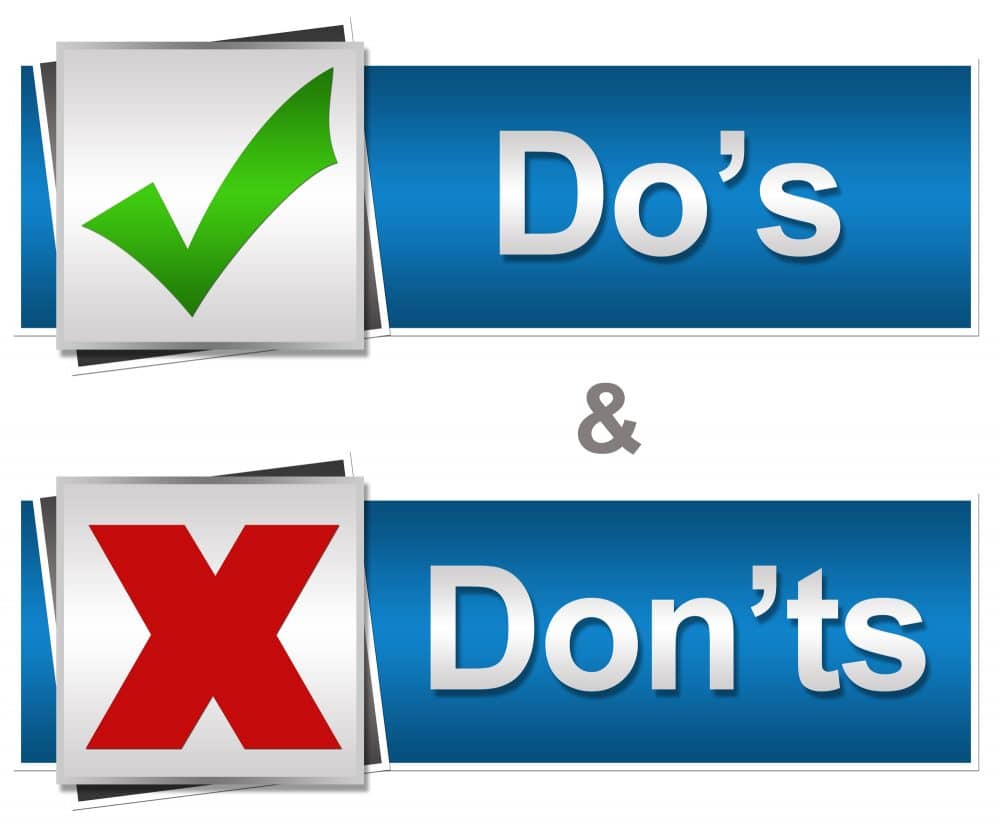 Blog post by Samantha Mori.