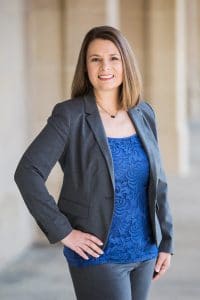 Managing Partner
Holly Draper is board certified in family law by the Texas Board of Legal Specialization.  She has handled a wide variety of family law matters, ranging from divorce to child custody to grandparent rights and everything in between. Ms. Draper finds it extremely rewarding to help people through difficult situations. She participates in the Family Law Sections of the Collin County Bar Association and State Bar of Texas and has served on the leadership team with the Collin County Bar Association's Family Law Section.  She is also an active member of the Collin County Bar Association, Collin County Women Lawyer's Association, the Texas Academy of Family Law Specialists, and the Curt B. Henderson American Inn of Court.  Beginning in June of 2020, Ms. Draper began a three-year term on the State Bar of Texas' Law Practice Management Committee.
Ms. Draper also handles family law appeals.  In 2019, she won a mandamus in the Fort Worth Court of Appeals in a case involving grandparent standing (In re Clay).  In 2020, Ms. Draper argued on behalf of a fit father before the Texas Supreme Court in a landmark parental rights case that has garnered national attention (In re C.J.C., No. 19-0694).  Nine organizations, including the State of Texas, filed amicus briefs in support of Ms. Draper's position.  On June 26, 2020, the Texas Supreme Court ruled 9-0 in favor of Ms. Draper's position, issuing what may be the most important parental rights opinion in Texas history.
Ms. Draper was recognized as a Super Lawyer in the field of family law by Super Lawyers Magazine in 2019 and 2020.  Only 5% of attorneys in the state receive this honor.  Previously, Ms. Draper was recognized as a Rising Star in the field of Family Law by Super Lawyers Magazine for 2016, 2017 and 2018.  Rising Stars represent the top 2.5% of attorneys under 40 (or practicing less than ten years).  She was also recognized as one of the Top 50 Up and Coming Women Lawyers in Texas in 2017 by Super Lawyers Magazine. (Super Lawyers and Rising Stars are Thomson Reuters services.)
Holly Draper grew up in Plano, Texas and graduated from Plano East Senior High in 1997. After graduating summa cum laude from Texas Tech in 2001 with a B.A. in Public Relations, Ms. Draper received her J.D. from The University of Texas School of Law in 2004. While at UT Law, Ms. Draper was a Teaching Quizmaster and the Notes Editor for The Review of Litigation.
Ms. Draper began her career as an associate at the Dallas office of a mid-sized civil defense firm, where she represented a variety of Fortune 500 companies in civil litigation. In 2008, Ms. Draper left her old firm and formed The Draper Law Firm, P.C. with the goal of balancing her personal and professional life and providing high quality, personalized legal services for families.
Outside of the office, Ms. Draper enjoys spending time with her husband, Rob, their two children, and their dogs Charley (Great Dane) and Sydney (silver lab).  She loves traveling the world with her family,  running, planning neighborhood social events, and watching HGTV.
Rated by Super Lawyers
loading …
Rated by Super Lawyers
loading …