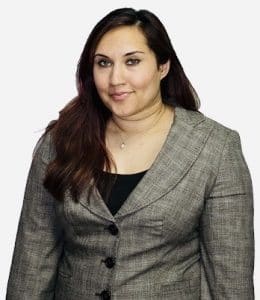 Shmyla is a passionate advocate and believes that effective advocacy requires compassion and open communication with clients.
Shmyla is a Dallas area native, and she graduated from Southern Methodist University in 2008 with degrees in Finance and Political Science. After graduation, she attended the Texas Tech University School of Law where she competed in two national moot court teams, won a national championship, and was awarded best advocate for the competition. She was also a student volunteer for the Innocence Project of Texas clinic and an Articles Editor for the Texas Tech Administrative Law Journal. After law school, Shmyla worked for a domestic violence agency advocating for low-income families. She has been practicing family law since 2013.
When she is not working, Shmyla is a travel and adventure enthusiast. She also enjoys baking and spending time with her full-sized puppy, Rory.