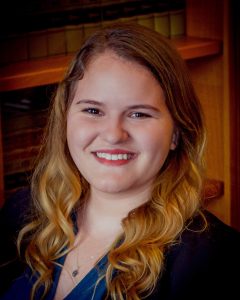 Associate Attorney
Samantha Mori joined The Draper Law Firm in 2020. She is passionate about helping her clients navigate the highs and lows of life.  She previously worked as a litigator defending healthcare professionals in medical negligence lawsuits.
Samantha graduated magna cum laude from Oklahoma State University in 2016 with dual degrees in Multimedia Journalism and Spanish.  She was a member of the Omega Sigma chapter of Alpha Omicron Pi, an active participant in the Student Government Association, and worked for the Office of Housing and Residential Life for 3 years.
After graduation, she attended Baylor Law School, where she became the Technical Editor for the Baylor Law Review, competed on the Transactional Law Competition Team, and was a member of the Baylor Barrister Society.  She was a student volunteer with the Baylor Law Estate Planning Clinic and Trial Advocacy Clinic. While in Waco, she also became a Court Appointed Special Advocate (CASA), serving as an advocate for children who had experienced abuse or neglect in their homes.  Samantha was also an active supporter of Baylor Law School's Adoption Day, held each year to finalize and celebrate adoptions in McLennan County.
When she isn't working, Samantha loves traveling, brunching, and a good book. You can find her spending time with her fiancé, David, and their beagle, Archie.